Careers
New, rewarding opportunities to grow your professional experience.
Professional and personable team members
Career development
Are you committed to helping others?
If so, we want to hear from you. We provide credit union employment opportunities through our 13 branch locations in the greater Warren, Kent, Ravenna, Canton, and Youngstown, OH, areas. As a full-service credit union, our employees are the most valuable assets, ensuring that we're providing the exemplary service our Members deserve as we help them achieve their financial goals.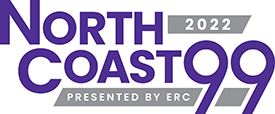 Our competitive benefits package includes medical, dental, vision, prescription, life, long- and short-term disability insurance; 401(k) options; tuition reimbursement; paid time off and holidays; and additional benefits.
Career Opportunities with 7 17 Credit Union
DISCLOSURES:
*7 17 Credit Union has contracted with a third-party website to provide this service. While 7 17 has provided specific instructions for this service, 7 17 Credit Union does not own or operate the linked website and is not responsible for the content of the website, nor does 7 17 make any guarantees or endorsements of products or services that may be available on the linked website.